Many of you might be really thinking of buying a high tech gift for your friends and family. Many of your minds will be popping out with a extremely large number of Gadgets.
Here's look at the best of what will make the people on your shopping list smile in this holiday season. In order to make your last minute shopping a bit easier, I'm going to give you a couple recommendations.
A
pple iPad 2
Ranging in price from $499 USD to $829 USD, depending on the storage and communications options you choose, the iPad has established itself as the clear leader in this category. This is the gadget that all tablet lovers are going to want this Holiday, as it plays music, movies, TV shows, runs applications, and is a great eReader too. So if you're budget is up to it, this iOS powered iDevice will be a sure winner for your loved ones. It's more expensive than any but there's just nothing else like it.
Price Starts @ $499 Shop
the
Apple Store
A
pple iPhone 4S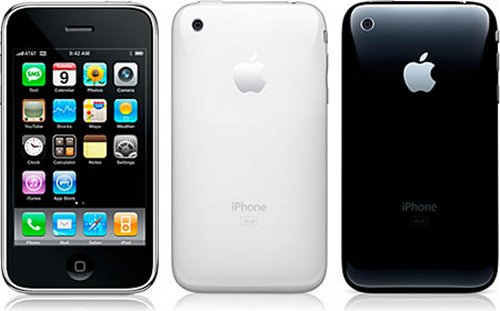 Ranging from $99 USD to $399 USD, Apple's iPhone 4/4S is the most popular smartphone in the US, and likely around the world. Siri, available only on the 4S, will remake the way users interface with their iPhones, and is perhaps the biggest draw for new and existing iPhone customers alike. Order now at the latest as many carriers, as well as Apple.com reported lengthy lead times and delivery dates that are quickly nearing the end of December.
Price Starts @ $99 Shop now at
Apple Store
K
indle Fir
e
One of the biggest battles this festive and holiday season is between the Kindle Fire And the Nook Tablet. I have only used Kindle Fire & I suggest that Kindle Fire is the best e-reader worth your money. Don't buy it expecting a fully realized tablet experience - the hardware is a bit slower and it's missing features like the Bluetooth Connectivity - But then too I say its The Best e-reader ever made in the world. It can also run a set of Android Applications including Angry Birds, Words with Friends, Netflix and Hulu Plus.
Price Starts @ $199 Shop at
Amazon eStore
Droid RAZR
If Apple's smartphone isn't your cup of tea or is outside your budget, the Droid RAZR, available on Verizon Wireless in the US, also represents head-turning technology within the Android ecosystem. While a little more expensive than the entry level iPhone, at $299.99 USD, it sports "advanced artificial intelligence," learning the user's work habits, and speeding up those tasks it knows you're going to perform most often. Yes then It would be a wonderful experience to try a RAZR.
Peel Smart Remote
This stylish, pear-shaped universal remote control sits near your entertainment center and syncs with an iPhone, iPad or even iPod Touch, allowing you to control your Television, Cable Box, DVD player or Set Top Boxes like a Roku.It basically turns your iOS devices into a Remote controller that can control your whole gadgets. The app is a great visual guide that shows programs in photographic tiles. Want to watch "Sherlock Holmes" ? Just click on it.
Price Starts @ $ 79 Shop at Peel Store online
Apple MacBook Air
As the only non-iOS/Android powered product in this gift guide, the Apple MacBook Air is both a Windows as well as a Mac based computer. The entry level model comes with 2GB of RAM and a 64GB SSD. This ultra-thin, SSD equipped ultra-notebook ranges in price from $999 to $1599 USD, and may be a bit on the pricy side. However, as current models don't have DVD drives or Ethernet ports, you'll need to remember to buy the external SuperDrive as well as the appropriate adapter not only for your desktop monitor, but its Ethernet adapter as well; and this will push the entry level price up by $137 USD. You may also want to invest in a USB hub or two. Despite all this, however, the Air is proving very popular with consumers and enterprise users alike.
This retro handset plugs into your smartphone, allowing you to talk using an old fashioned receiver. It's for all those who like and dislike that receiver. The phone can stay in your pocket or handbag. It's a trendy, sleek and stylish accessory popping up on the streets of New York And Los Angeles. Celebrities like Lenny Kravitz and Jamie Lee have been spotted with the Pop Phone. It comes in more than Ten beautiful and trendy colors. It's a fun gimmick but it's also being touted as a way to limit the amount or quantity of radiation entering and harming the body.
Asus Transformer Prime
The $499.99 USD Asus Transformer Prime is technically a tablet, but with its $149.99 Transformer Dock, it instantly becomes a powerful, light weight ultra-notebook, capable of satisfying most of the needs for a computing device in this category. The best thing about this device is its ability to function as both a tablet and keyboard-based computer. While the device currently runs Android's Honeycomb 3.2, its sure to get an upgrade to Ice Cream Sandwich, ensuring that the device will provide a number of years of usability at roughly half the price of Apple's MacBook Air.
Driinn mobile phone holder
If you're looking for an easy stocking stuffer, this clever phone holder makes the process of charging a smartphone a bit neater. It comes in a ton of colors and is available everywhere. Just do some searching online.
Price Starts @ $ 10