Social platforms are still in their phase of massive expansion
with new services emerging and consolidating large audiences almost faster than they can be tracked.
A Survey Conducted by an Organisation Say that The Leader of Social Media Facebook continues to be in the first position whereas the
relative newcomers like Tumblr, Pinterest, and Google+ are evolving and growing at a steady clip.
Growth in Total Online Video Content Market
Now there is a New Social Network that is shaping up to be the latest Online Obsession.
It's the

"

Pinterest"

and, like its predecessors, millions are getting hooked

.
If you find a photo of something you like online, you add it to one of your Pinterest boards. It looks like a virtual Scrapbook or a Slam book.
"I can't say enough about a how great it is,"
But, I insists, there is a lot more to it than that....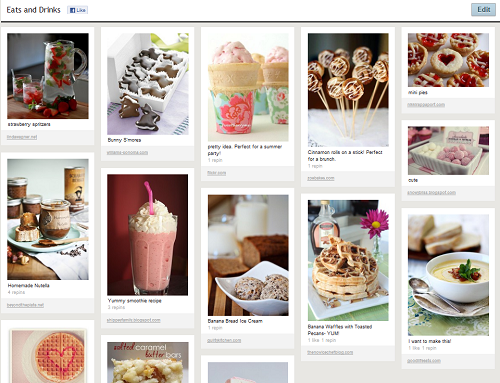 Screenshot of Pinterest Homepage

Basically Pinterest have a huge social media marketing potential if you are already a part of any photo sharing websites such as Flickr or Photobucket. Here We provide the Valid statement for this statement.
How to use pinterest for social media marketing?
Pinterest is basically a photo/ image sharing social network presented in cool and innovative concept. Like the wall of facebook, pinterest provides you with
"
Boards
"
where you can
"
PIN
"
images (Boards and Pins are the most common terms used within Pinterest). You can create separate boards to classify your images. The greatest and engaging concept with pinterest is that you can re-pin, share, embed and ofcource comment on the images (pins) and all of them is presented in a unique style. Obviously, there are a few things that you need to consider to gain visibility to your images in pinterest. Optimization for visibility in pinterest is not similar to SEO but it is purely based on visual elements.

Ofcourse you need a great support from Facebook and Twitter for getting more exposure to your boards and pins.
Pinterest does not Compel you to add a Title to your Image as they know a simple Picture is worth thousands of words.
This unique social site is filled with real users right now with
no room for spamming
to succeed.

Visit PINTEREST @
www.pinterest .com